Asian Heritage Month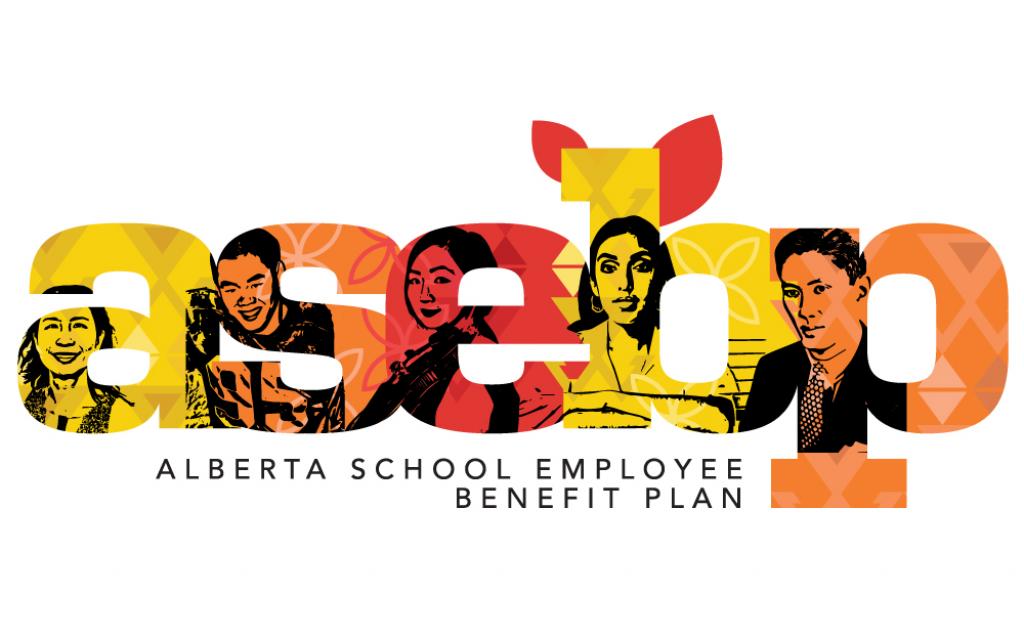 *For a description of the special version of ASEBP's logo depicted above, please see the end of this article.
May is Asian Heritage Month here in Canada, which provides us with a wonderful opportunity to recognize and thank all Asian Canadians for the meaningful ways they have influenced—and will continue to influence—our past, present, and future.
This month, I invite you to join ASEBP in celebrating the diverse cultures and histories of those of Asian descent! To get things started, I have listed a few local events and resources below that showcase these vibrant communities. ASEBP will also be sharing other events, stories, and voices on our Facebook and Twitter accounts throughout the month, so be sure to join us in recognizing Asian Heritage Month. 
Additionally, I would be remiss if I did not mention how especially difficult the past few years have been for Asian communities, as anti-Asian hate has risen amidst the COVID-19 pandemic. ASEBP stands firmly against hate in all its forms and is here to advocate for and support marginalized groups. Anyone that may require mental health support at this time is encouraged to reach out—ASEBP covered members can access our psychology benefits; members and their dependants can utilize the Employee & Family Assistance Program; and the public at large can consult our It Takes a Village mental health hub.
I cannot wait to see everything that Asian Heritage Month brings to our schools, education system, province, and country this year!
Sincerely,
Kelli Littlechilds
ASEBP CEO
In celebration of Asian Heritage Month, we have temporarily changed our logo to a design that uses yellow and reds—colours representing royalty, good luck, and happiness in Asian cultures—as well as incorporates five remarkable Canadians of Asian descent. From left to right, the people are (biographies from The Canadian Encyclopedia and the Government of Canada's Noteworthy Canadians of Asian descent):
Dr. Theresa Tam - Dr. Theresa Tam, BMBS, is the Chief Public Health Officer of Canada, which is the federal government's lead public health professional (born 1965, in Hong Kong). Dr. Tam has expertise in immunization, infectious diseases, and emergency preparedness, and has served on several World Health Organization emergency committees. She has been involved in international missions to combat Ebola, Middle East respiratory syndrome (MERS), and pandemic influenza, and has worked toward the eradication of polio. Dr. Tam has led Canada's medical response to the novel coronavirus and the COVID-19 pandemic since 2020.
The Honourable Norman L. Kwong - Norman Kwong became Alberta's first Lieutenant Governor of Asian descent in January 2005 (born October 24, 1929, in Calgary); however, many people know him as the first Canadian of Chinese descent to play in the Canadian Football League. Kwong began his professional football career in 1948, one year after Canadians of Chinese descent gained the right to vote. He played for the Calgary Stampeders for three years before joining the Edmonton Eskimos. By the time he retired from football in 1960, he had won six Grey Cups, was named "All Canadian Fullback" five times, had won two Schenley trophies as the league's most outstanding player, and had set 30 league records. Kwong was awarded the Order of Canada in 1998 in recognition of his football career.
Juliette Kang - Juliette Kang is an internationally renowned violinist who earned the gold medal at the 1994 International Violin Competition of Indianapolis (born September 6, 1975, in Edmonton). Kang has held the position of first associate concertmaster with the Philadelphia Orchestra since 2005. She was a child prodigy who began violin lessons at age four and made her debut in Montréal at seven. At age nine, Kang received a scholarship to the Curtis Institute of Music in Philadelphia and became a student of Jascha Brodsky. By age 11, she had attracted international attention, winning top prizes at the 1986 Beijing International Youth Violin Competition in China. In 1989, at 13, Kang became the youngest artist to win New York's Young Concert Artists International Auditions. She has performed with every major orchestra in Canada and many orchestras from around the world, and her repertoire ranges from baroque to contemporary, including some of the world's most ambitious pieces of music and the works of Bach, Mozart, Beethoven, Mendelssohn, Schumann, and Ravel.
Rupi Kaur - Rupi Kaur is a best-selling Canadian poet, illustrator, and author (born October 4, 1992, in Hoshiarpur, India). Kaur studied professional writing and rhetoric at the University of Waterloo and performed her work for the first time in 2009 at the Punjabi Community Health Centre in Malton, Mississauga. All of Kaur's work is written exclusively in lower case. Her first book, entitled milk and honey, was published in 2014, and her second book, the sun and her flowers, was published in October 2017. Today, Kaur performs her poetry all over the world, and her poems have been translated into more than 40 languages.
Douglas Jung - Douglas Jung was the first racialized person elected to the Parliament of Canada, as well as the first Canadian Member of Parliament (MP) of Chinese and Asian descent in the House of Commons of Canada (born February 25, 1924, in Victoria). During the Second World War, Jung served with Pacific Command Security Intelligence. After the war, he earned a law degree from the University of British Columbia, which made him the first Canadian veteran of Chinese descent to receive a university education under the auspices of the Department of Veterans Affairs. Jung was called to the bar in 1954, and on June 10, 1957, Jung was elected as the Member of Parliament for Vancouver Centre. Shortly afterward, Prime Minister John Diefenbaker appointed Jung to represent Canada at the United Nations as the Chair of the Canadian Legal Delegation, where he worked to establish strong ties between Canada and the Pacific Rim countries. Jung became a Member of the Order of Canada in 1991, in recognition of his career as a lawyer, politician, and international delegate that broke many cultural barriers.