A Campaign (and Tips) to Remember!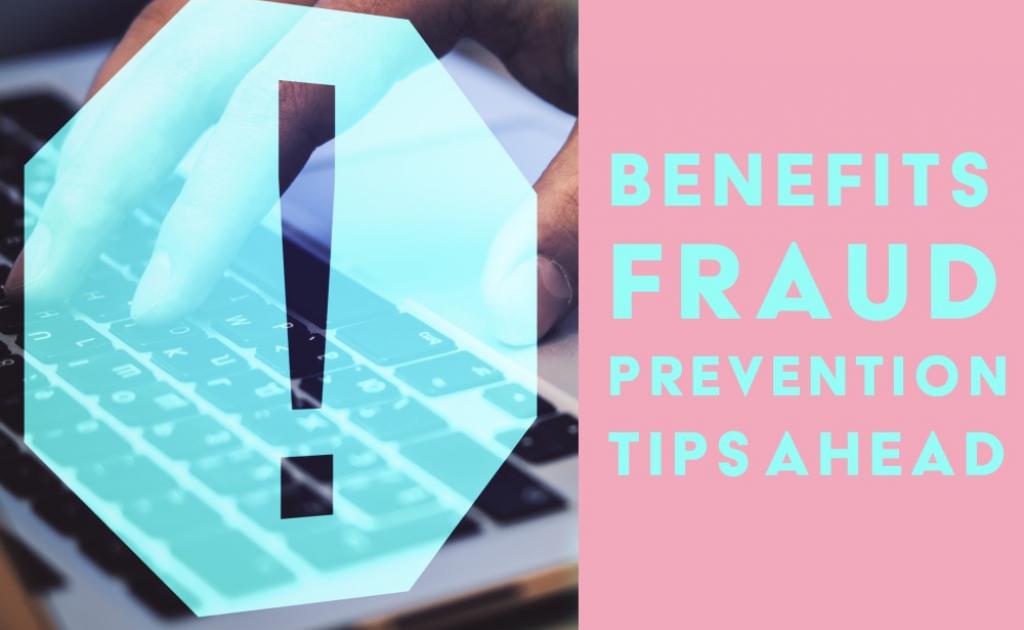 It's hard to believe we're almost at the end of our Benefits Fraud: Real Problem. Real Consequences. campaign (August is our last month)! It's been a busy year of content sharing, engagement and learning, so let's recap some of the key points from the past year that we hope you'll continue to keep an eye on even after the campaign ends (though, who are we kidding, we'll continue sharing content about benefits fraud long after this campaign ends!).
What is Benefits Fraud? 
Benefits fraud is the act of intentionally submitting false information as part of a benefits claims for financial or personal gain and can be committed by a covered member, a service provider, or an unknown third party.
Who Does it Impact?
Think benefits fraud only impacts the person committing it? Think again! No matter who's committing fraud, it has the potential to impact us all. From the perpetrator to employers to everyone enrolled in the impacted benefits plan, we're all affected when benefits fraud occurs.
For example, if enough fraudulent activity is detected around a certain benefit, that benefit may be restricted for everyone, meaning additional requirements may be added in order for a claim to be paid (e.g. doctors' notes, diagnostic test results, etc.) or the benefit could be removed from the plan altogether. So, it certainly pays for us all to be on the look out for fraudulent activity.
What are the Consequences?
So glad you asked! As the campaign name suggests, the consequences of benefits fraud are very real. Depending on the type and extent of the fraud, consequences can range from having to repay claims to losing your benefits coverage or even your job and, on top of all of that, you can even be criminally charged—that's right, benefits fraud is indeed a crime.
What Can We All Do to Prevent it?
Like we've said before, benefits fraud can be sneaky, but there are a lot of easy ways to ensure you and your benefits are protected.
Regularly review your claims history on My ASEBP. If you notice a claim that doesn't seem right (i.e. incorrect services, claim amounts, or provider name)—even if it's already been reimbursed by ASEBP—let us know by sending an email to tips@asebp.ca or giving our anonymous tip line a call, toll free, at 1-844-827-TIPS (827-8477).
Don't leave signed, blank claim forms with service providers. You should always confirm what's being submitted to your benefits, and make sure you understand all charges before signing a claim form.
Only agree to necessary products or services. Sometimes providers may offer additional products or services during your visit that may or may not be related to the reason you're there. Before you agree to purchase anything, ask yourself if it's necessary.
Check provider eligibility before you go. Make sure a service provider, especially one you haven't visited before, isn't deemed ineligible before you book an appointment. Simply log in to My ASEBP and visit the Ineligible Provider tool (under the Providers menu) and type in the name of the clinic or provider you're seeing. If they don't show up in the results, then you're good to go! Remember, visiting an ineligible provider means ASEBP won't reimburse any claims for services or products they provide. 
If you suspect benefits fraud is occurring (maybe you overheard someone at work talking about submitting a claim you know isn't accurate), please reach out to us by email at tips@asebp.ca or by phone, toll free and anonymous, at 1-844-827-TIPS (827-8477).
And don't worry, we're doing our part over here as well! ASEBP's Benefits Assurance team manages a robust monitoring program to help keep your benefits safe. From delisting service providers (that means they'll show up on the ineligible provider tool we mentioned earlier) to investigating tips provided by covered members like you, we're always working to keep your benefits safe and secure.
Thanks for joining us on this educational journey over the past year, and be on the lookout next month (August) for our final benefits fraud quiz—your last chance to secure entry into our prize draw for a queen-sized blanket from HeartPrint Threads!