Covered Member Spotlight: Chelsey M.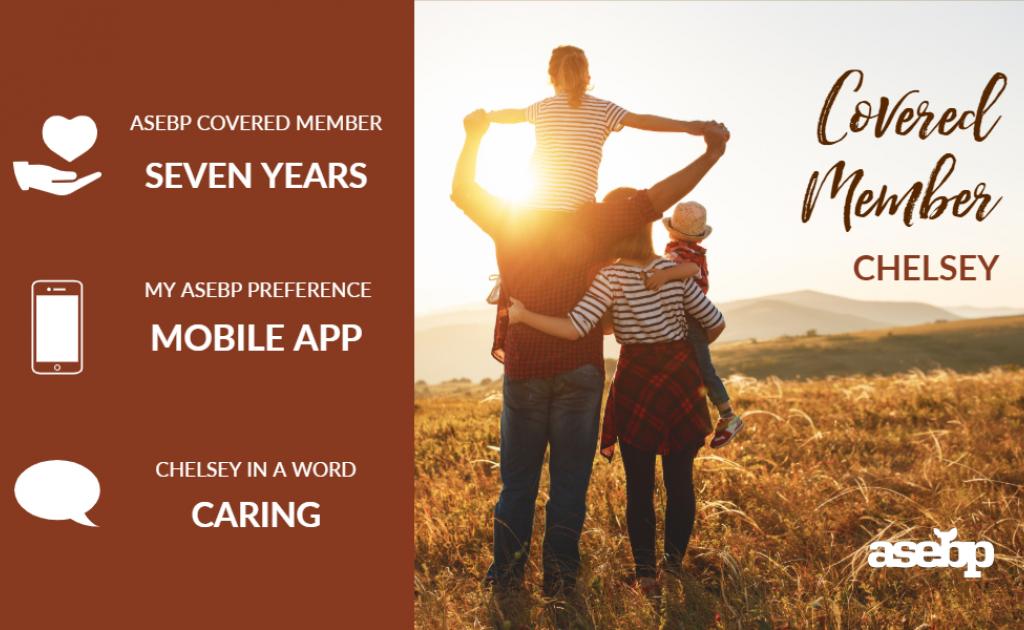 I've connected with ASEBP many ways. It just depends on the situation, but all my experiences have been positive! 
What's your job title and where do you work? I'm a Student Services Coordinator and Teacher at William E. Hay Stettler Secondary Campus 
How long have you had ASEBP benefits? Since I began working in 2012
Describe ASEBP in a word or two: Dependable
Describe yourself in a word or two: Caring and organized
What do you like to do outside of work? Spend time with my family and friends outdoors camping, fishing and exploring new places
What does a typical day look like for you?
This is a new position for me this year, so I'm not too sure what a typical day will look like yet. Part of my day will be spent in the classroom teaching, and part of it in the Student Services office working on a wide variety of projects. I'll also be spending Teacher Advisor time with my group of students, focusing on supporting their needs throughout the school year and their high school journeys.
What do you enjoy most about ASEBP and/or your ASEBP benefits?
How seamless using my benefits is. Being a mom and using benefits on maternity leaves, as well as getting set up when returning to work—it all went so smoothly. ASEBP has always made my benefits so easy to use for my family, including adding my children, and any time I've had questions and spoken to an ASEBP employee they've always been very helpful.
Have you had an experience with ASEBP that really stands out in your memory?
When I called ASEBP prior to my first maternity leave, I received great advice and support regarding how my benefits would work while on the medical leave portion of my maternity leave, as well as how they would work when I returned to work. The employee who assisted me answered all of my questions thoroughly and offered some extra suggestions I hadn't thought of.
Which parts of the website do you use most often?
I honestly don't use the website a ton. My experiences on the website have been great, but I just use the Mobile App because it's on my phone and a bit more convenient for me. The Mobile App is beyond user friendly—I'm often recommending it to my colleagues.
Do you have any tips to make the most of your benefits that you think others might find useful?
To explore the website or Mobile App to ensure they're familiar with their benefits, visit the Usage tab in the app and check on their spending accounts. I'd also encourage members to call ASEBP to ask questions or attend ASEBP sessions that are often offered by school divisions or at conventions.
Are you a My ASEBP website or Mobile App person? Why?
A Mobile App person! The simplicity of submitting a claim is absolutely amazing! I'm so appreciative of the "behind-the-scenes" work done by ASEBP to develop such a fantastic app that's easy to navigate and simple to use. It's so handy to submit claims whenever, wherever, which makes life easier as a busy teacher and parent.
How do you like to connect with us?
I've connected with ASEBP many ways. It just depends on the situation, but all my experiences have been positive!