Employee Spotlight: Juliana F.-R.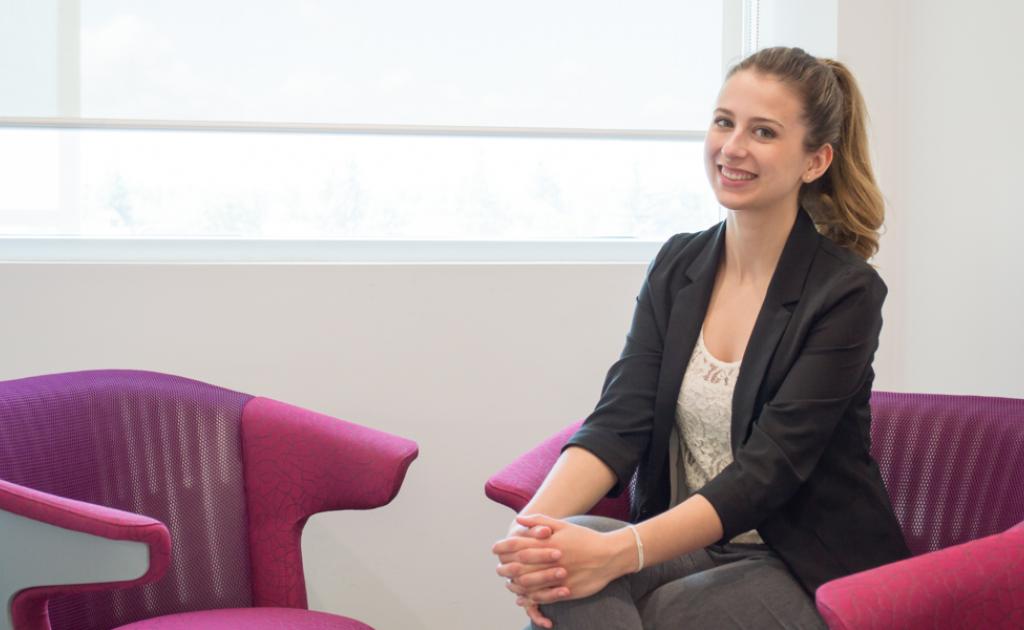 What's your title? Communications Coordinator
How long have you been at ASEBP? Almost two years
What's your favourite music genre? 80s and 90s pop—especially one-hit wonders
What's your favourite holiday? "Academy Awards Sunday"
Describe ASEBP in a word or two: Fun, supportive
Describe yourself in a word or two: Quirky, lighthearted
What does your job entail?
Writing, designing and organizing anything that our covered members and internal staff interact with—this includes everything from forms to the My ASEBP Mobile App and proofreading to events.
What aspect of your role do you enjoy the most?
Definitely the creative freedom. It may sound weird to think of a benefits company as "creative"—trust me, I used to think that too, but one of the most important parts of my job is making the benefits world accessible and easier to understand so you really have to think outside the box to make that possible.
What do you like most about working at ASEBP?
Apart from the fact that ASEBP takes Halloween as seriously as I do, what I like the most about working at ASEBP is the workplace culture. With monthly activities and the comfort of feeling like part of the team without even leaving your desk, the ASEBP culture doesn't just make coming to work easy—it makes it fun!
How do you like to spend your time when you're not at the office?
When I'm not a the office, I enjoy travelling, trying new restaurants and watching a lot of TV—so much so that I keep a list of upcoming premiere dates at my desk.