Employee Spotlight: Justin B.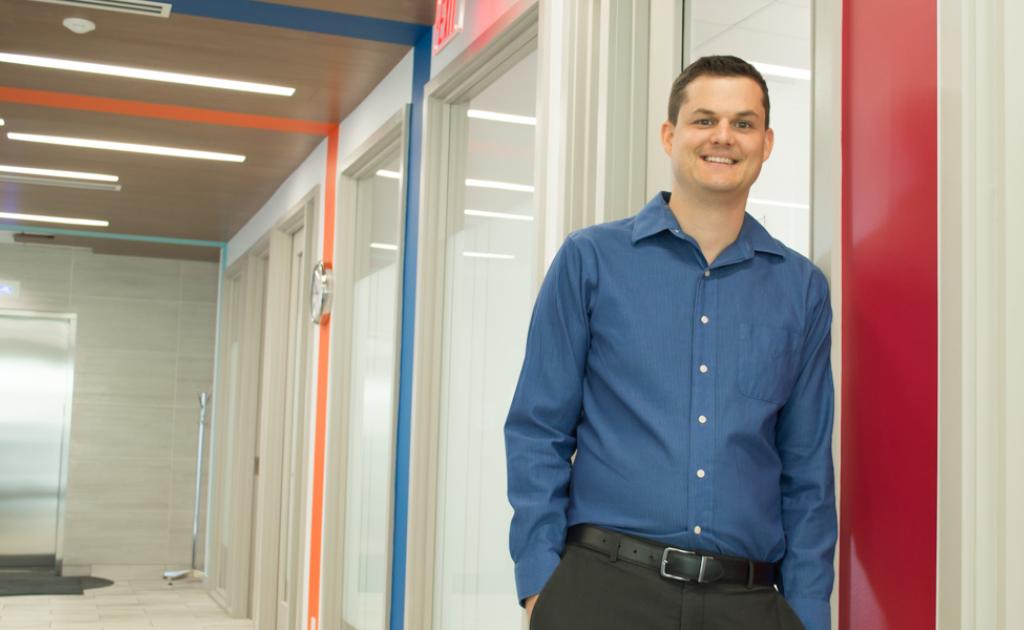 What's your title? Technology Analyst
How long have you been at ASEBP? I've been at ASEBP for five years.
What's your favourite music genre? There's not much I won't listen to but I like metal, rap and alternative rock the most.
What's your favourite TV show? Game of Thrones, Stranger Things and Black Mirror.
Describe ASEBP in a word or two: Supportive, family
Describe yourself in a word or two: Adventurous, resourceful
What does your job entail? 
I'm responsible for ensuring that the physical server, storage and network components are designed and maintained to provide the best experience possible for covered members and staff. In short, computer stuff.
What aspect of your role do you enjoy the most?  
I'm lucky that ASEBP is always looking for ways to leverage technology to improve and expand the services we offer. As a result I get to use some pretty cool things and am always given opportunities to learn and stay current with constant advancements in the technology sector.
What do you like most about working at ASEBP?
The people here are great. I've developed friendships with many of my co-workers and that really helps build a team that works well together even during stressful times. Not that there are many of those, because computers always work properly...right?
How do you like to spend your time when you're not at the office?
I play hockey twice a week and I have two kids that also play, so during hockey season we spend a lot of time at the rink. Other than that I love getting outside to go hiking camping, geocaching and just generally enjoying nature. When the weather doesn't cooperate, staying in and playing some board games or relaxing in front of a movie or TV show are my go-to activities.