Employee Spotlight: Kylie M.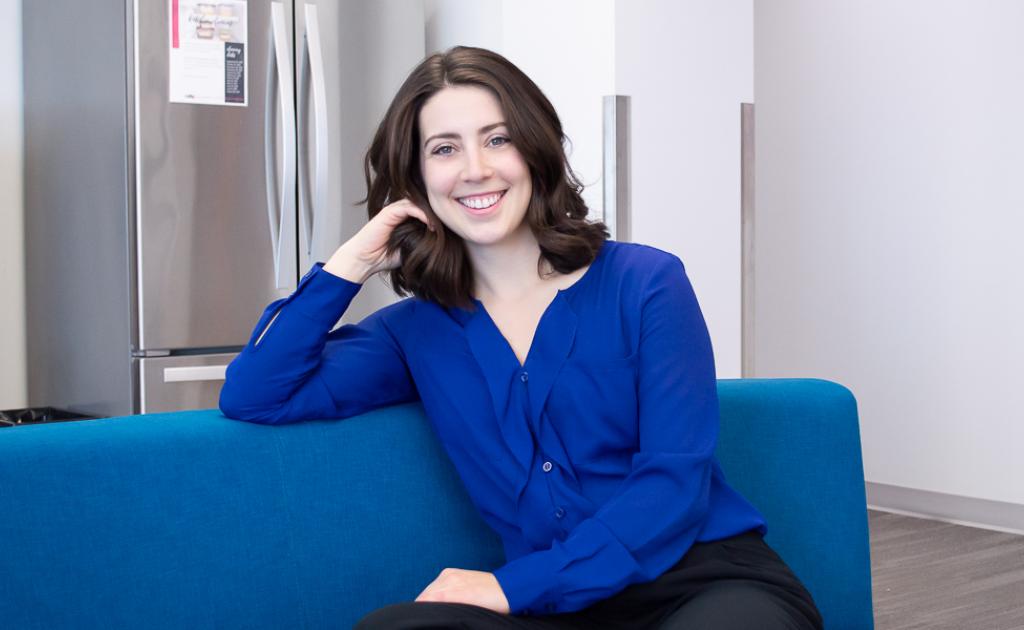 What's your title? Workplace Wellness Liaison
How long have you been at ASEBP? Almost three years
What's your favourite music genre? Depending on my mood, anything from indie or acoustic folk to pop or electronic remixes
What's your favourite TV show? Currently, This is Us 
Describe ASEBP in a word or two: Unique and welcoming
Describe yourself in a word or two:  Adaptable and friendly 
What does your job entail?
I work with an incredible team that supports employer groups in promoting employee and workplace wellness across Alberta's public education sector. Each day is different and can include facilitating workshops, creating resources, liaising with community organizations or developing strategic plans for workplace health promotion.  
What aspect of your role do you enjoy the most?
I most appreciate the opportunity to meet with employer groups from across the province to hear their stories and support them in creating a plan that works for their schools. I love people and I love listening, so this role is a great fit for me.
What do you like most about working at ASEBP?
The staff is incredibly welcoming. When I first started here I thought people were just being kind because I was new, but it never wore off. There's always a friendly face to run into while pouring a cup of coffee in the lunchroom.
How do you like to spend your time when you're not at the office?
My favourite time is spent with family and friends and centered somehow around food or being active.