Employee Spotlight: Zachery H.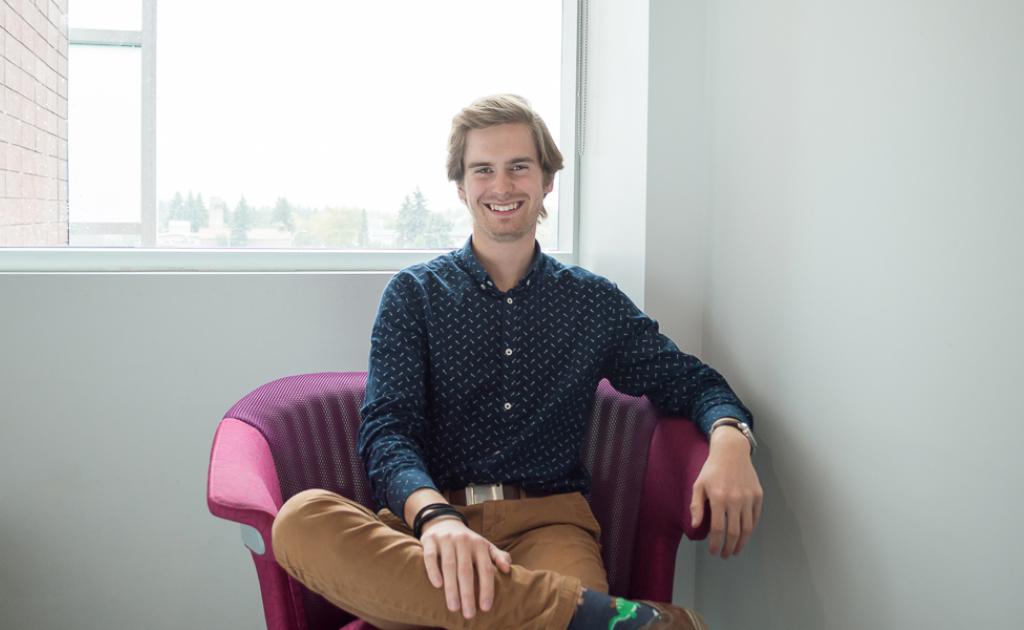 What's your title? Human Resources Administrator
How long have you been at ASEBP? Three years
What's your favourite music genre? I love all music—it's always been a huge part of my life
What's your favourite TV show? The Office. It makes me laugh, cry and cringe—often in a single episode
Describe ASEBP in a word or two: Fun and unique
Describe yourself in a word or two: Caring and friendly
What does your job entail?
I handle some of the recruitment here at ASEBP, as well as the onboarding of new employees. When I'm not busy with that, I'm continually researching ways to improve how we conduct Human Resources—it's a tough job when the organization is already so great to begin with!
What aspect of your role do you enjoy the most?
I enjoy meeting new people and listening to stories about their past work experiences. I also love being able to deliver good news, like job offers!
What do you like most about working at ASEBP?
This is such a hard question—the people, the culture, the benefits—it's all amazing! I'm a total joiner when it comes to things like Corporate Challenge, Halloween costume contests or just getting involved in the many projects here at ASEBP. I get to work with such incredible people, while balancing my work and home life through benefits like earned days off and flex days.
How do you like to spend your time when you're not at the office?
I love to cook, especially when I'm hosting for people. I really enjoy going to the movies and, though I wish I made more time to do it, playing my guitar at home is definitely my happy place.