It Takes a Village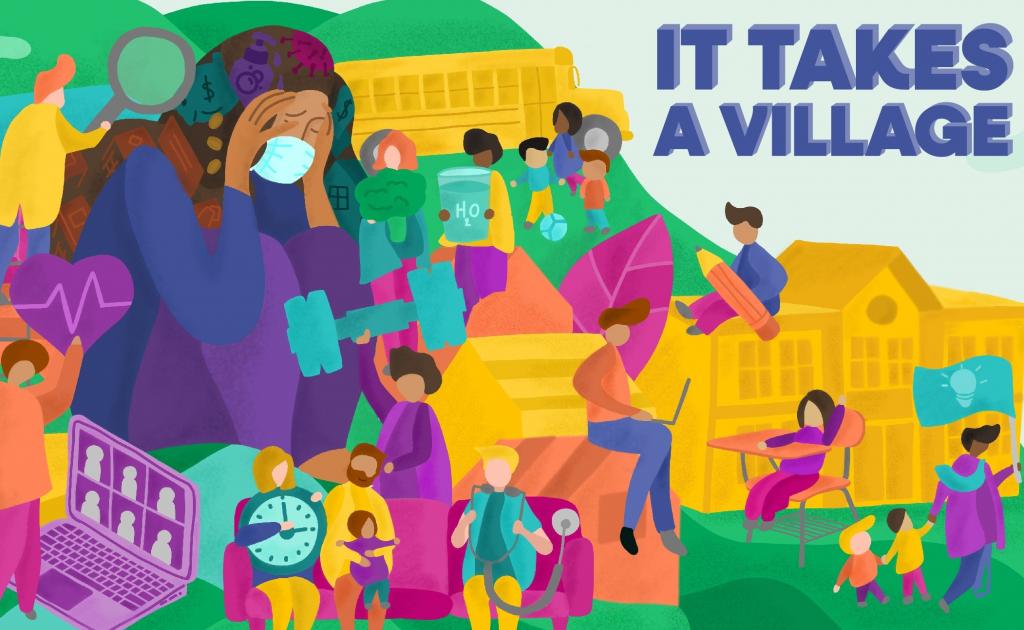 You've likely heard the adage 'it takes a village to raise a child'. But these days, as a teacher, bus driver, custodian, payroll clerk (or other role), you may need to continue leaning on your 'village' of support and caring to help you navigate life's ups and downs, especially now amid a global pandemic.
It's Not Easy
If you're struggling to get through the day because you feel overwhelmed, angry, afraid or worried, and 'normal' feels like a thing of the past, know that you're not alone in how you feel. While admitting to yourself and others that "I'm not okay" can be scary, it's important to look to your village for support because no one should have to work through this alone. 
We're Here For You
As part of your village, the Alberta School Employee Benefit Plan (ASEBP) provides health benefits for you and your family that can help you maintain and improve your wellbeing—such as speaking with a registered psychologist, seeing a chiropractor or seeking nutritional advice through your Employee and Family Assistance Program (EFAP). Plus, in the coming weeks and months, we will share information and resources, along with thoughts from specialists on mental health and wellness.  
But for us to provide the information that you need most, we encourage you to reach out! Watch for polls, event invites and questions on our Facebook and Twitter channels where we encourage you to comment, check-in and vote on what you want and need to help you manage any stress, anxiety and fear you're experiencing. Our goal is to increase conversations and reduce mental health stigma, in turn, helping you on your path to healing. 
Today is the day…
Lean on your village— ASEBP, our partners, your community resources, coworkers, family and friends— for support, connection, hope and safe spaces to build, strengthen or maintain your mental health and well-being.
Visit asebp.ca/mentalhealth for more information about your ASEBP benefits and mental health supports and be sure to follow us on Facebook at #YourASEBP and #ThinkShareHeal and on Twitter at @ASEBP for the latest updates.