National Day for Truth and Reconciliation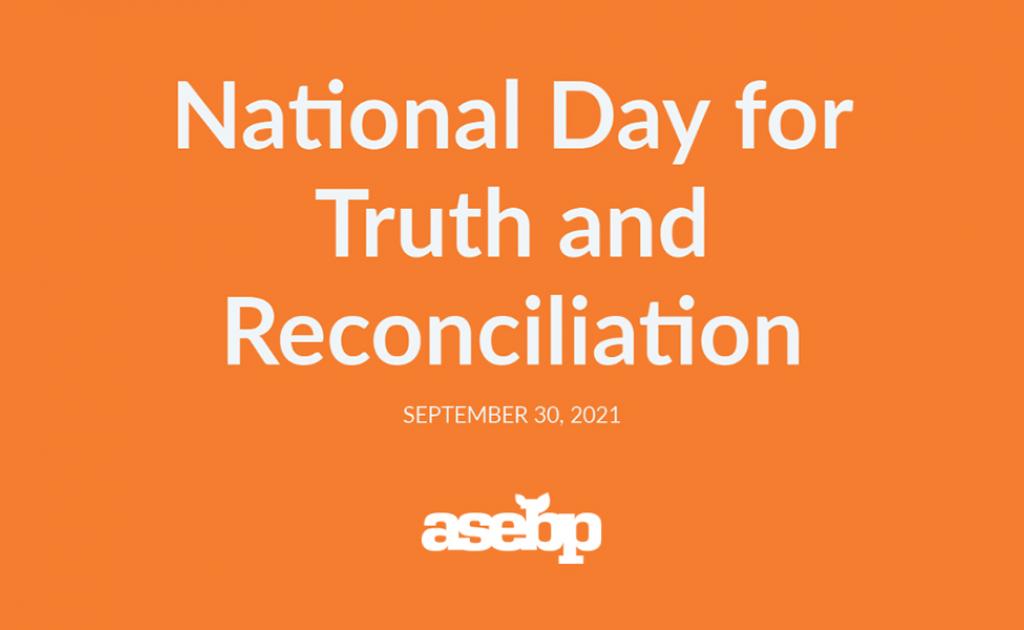 Trigger warning: this statement contains references to residential schools.
Today, September 30, 2021, marks the inaugural National Day for Truth and Reconciliation in Canada. This day is about honouring residential school survivors and their families, acknowledging the harms caused by the residential school system, and reflecting on the significance of truth and reconciliation. It is also an opportunity to recognize the resiliency and strength of Canada's Indigenous and Métis peoples.
The importance of taking the time to learn about the true legacy of our country's residential school system cannot be overstated. I encourage you to read the stories of survivors—a good place I found to start is "The Survivors Speak" from the Truth and Reconciliation Commission's final report (in English and French). Listening to the lived experience of survivors, their families, and their communities is one key way that we can show our commitment to helping them heal and acknowledging the continued impacts that these experiences have.
While ASEBP is remaining open this year, since the Government of Canada established the National Day for Truth and Reconciliation as a statutory holiday for all federal employees and federally-regulated workplaces—not provincial, we have asked our staff over the last week to block off time in their calendars to commemorate this day. This includes encouraging them to wear orange and providing them with a variety of resources to learn and expand their understanding of National Day for Truth and Reconciliation. We will be reviewing our general holiday guidelines for future years to determine how to best incorporate the National Day for Truth and Reconciliation going forward.
To our Indigenous and Métis covered members, please protect your mental well-being today—and every day—by reaching out for support when you need it. Former residential school students can access emotional and crisis referral services 24-7 through the National Indian Residential School Crisis Line at 1-866-925-4419, while the Hope for Wellness Line is available to all Indigenous peoples 24-7 by phone at 1-855-242-3310 or online chat at hopeforwellness.ca. We have also gathered some mental wellness resources for the Black, Indigenous, Métis, and People of Colour community on our It Takes a Village website.
Together with the rest of ASEBP, I stand in solidarity with Indigenous and Métis communities across Alberta and the country and look forward to continuing on this journey of truth and reconciliation.
Sincerely,
Kelli Littlechilds
ASEBP CEO