National Indigenous Peoples Day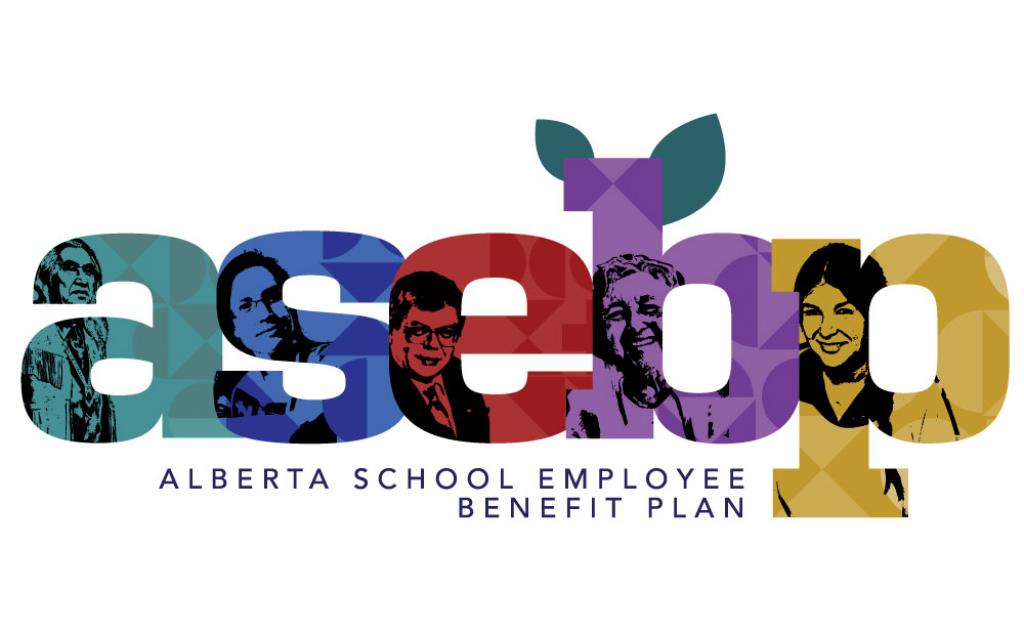 *For a description of the special version of ASEBP's logo depicted above, please scroll past the video. 
In celebration of National Indigenous History Month and National Indigenous Peoples Day, we have temporarily changed our logo to a design that incorporates five extraordinary Indigenous people. From left to right, the people are (biographies from The Canadian Encyclopedia):
Chief Dan George – Dan George, OC, was a Tsleil-Waututh actor, poet, and public speaker (July 24, 1899-September 23, 1981). Born Geswanouth Slahoot, George was raised on the Burrard reserve in North Vancouver, British Columbia, and received the name "Dan George" at St. Paul's residential school, where he was sent when he was five years old. Before he started acting at the age of 60, George had worked as a longshoreman, construction worker, school bus driver, logger, and itinerant musician. He was also chief of the Tsleil-Waututh Nation (Coast Salish people) from 1951 to 1963. Through his film roles and personal appearances, George helped improve the popular image of Indigenous people, which was often represented in stereotypical ways. He is remembered as a talented actor and Indigenous spokesperson and was commemorated with a special stamp by Canada Post in 2008. A school in Toronto, Ontario, and another in Abbotsford, British Columbia, as well as a theatre in Victoria, British Columbia, bear his name—a testament to the ongoing influence that his works have had on various communities.
Dr. Nadine Caron – Nadine Rena Caron is a surgeon, researcher, mentor, educator, patient advocate, and community leader (born 1970 in Kamloops, British Columbia). Dr. Caron was the first female First Nations student to graduate from the University of British Columbia (UBC) Faculty of Medicine and was also the first female First Nations general surgeon in Canada. For many years, Dr. Caron has highlighted the needs and voices of northern, rural, and Indigenous populations in Canada. In January 2020, Dr. Caron was named the founding First Nations Health Authority Chair in Cancer and Wellness at UBC. This position was created to improve cancer outcomes and wellness among Indigenous peoples by examining the stories and needs of Indigenous cancer patients and their families.
Harold Cardinal – Harold Cardinal was a Cree chief, lawyer, and author (January 27, 1945-June 3, 2005). In 1968, Cardinal was elected president of the Indian Association of Alberta, its youngest president. During his nine terms in office (1968-77), Cardinal initiated many programs to affirm Indigenous culture and traditions. An Indigenous rights activist, Cardinal was also a leader in the movement against the 1969 White Paper, which sought to do away with Indian Status and treaty rights. Cardinal is remembered as a strong and inspirational leader, whose work brought attention to Indigenous issues in Canada and highlighted the importance of treaty rights and the right to self-determination.
Thelma Chalifoux – Thelma Julia Chalifoux was a Métis senator, entrepreneur, and activist (February 8, 1929-September 22, 2017). Chalifoux was the first Métis woman appointed to the Senate of Canada and was also the first Métis person to chair the National Métis Senate and the Senate Constitution Commission. As a senator, Chalifoux was concerned with a range of issues, including Métis housing, drug company relations with the federal government, and environmental legislation. An ardent advocate for women's and Indigenous rights, Chalifoux was involved in organizations such as the Aboriginal Women's Business Development Corporation and the Métis Women's Council. She was also known for her work in the protection of Métis culture, having served in the Alberta Métis Senate and Michif Cultural and Métis Resource Institute (now Michif Cultural Connections).
Alanis Obomsawin - Alanis Obomsawin, CC, GOQ, is a filmmaker, singer, artist, storyteller, and member of the Abenaki Nation (born August 31, 1932, near Lebanon, New Hampshire). Obomsawin is one of Canada's most distinguished documentary filmmakers. She began her career as a professional singer and storyteller before joining the National Film Board in 1967. Her award-winning films address the struggles of Indigenous peoples in Canada from their perspective, giving prominence to voices that have long been ignored or dismissed. A Companion of the Order of Canada and a Grand Officer of the Ordre national du Québec, she has received the Prix Albert-Tessier and the Canadian Screen Awards' Humanitarian Award, as well as multiple Governor General's Awards, lifetime achievement awards and honorary degrees.