Proud to be Psychologically Healthy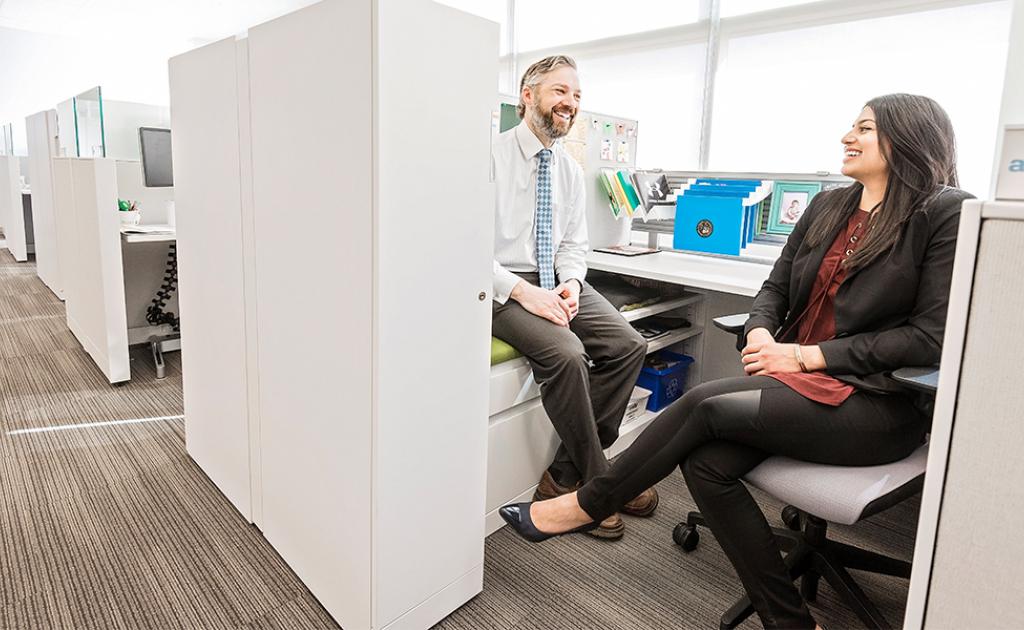 Through their Psychologically Healthy Workplace Initiative Awards, the Psychologist's Association of Alberta honours organizations who create positive work environments that promote employee well-being. We're so proud to say that we were one of only two organizations that received the 2017 award!
Award nominees are evaluated on their workplace practices in the areas of employee involvement, employee growth and development, work-life balance, employee recognition as well as health and safety. As a winner of the Alberta award, we were also entered in the international award program—managed by the American Psychological Association—along with other local winners from across North America. We were thrilled about the local award, so imagine our excitement at being one of only five organizations to receive the international award!
These awards have strengthened our pride in the important work we do for our employees, as well as the covered members and employer groups we serve. It's such an honour to have our commitment to workplace health and wellness recognized and we look forward to continuing our efforts in building and maintaining healthy, positive workplaces.
To read more about the 2018 Psychologically Healthy Workplace Initiative Awards, check out the American Psychological Association's press release—or if visuals are more your style, go straight to the source and check out this video for a day in the life of ASEBP.