Proud to be a Top Employer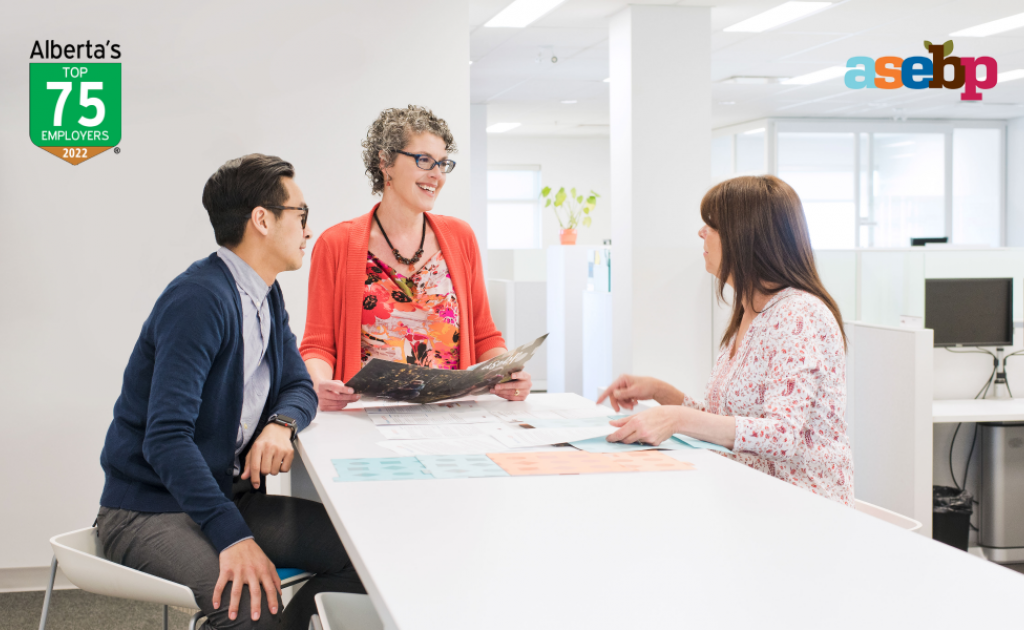 Fostering wellness is at the core of what we do—from providing comprehensive health benefits, programs, and services to Alberta's public education sector to creating a workplace that supports the employees who make this work possible.
We couldn't be more grateful for our employees, who continue to share their passion and creativity every day and who have helped us earn the honour of being recognized as one of Alberta's Top Employers!
If you're interested in learning the reasons that the Alberta School Employee Benefit Plan was chosen or would like to check out the rest of Alberta's Top Employers for 2022, please visit the link below.