Rallying a Community of Support for Education Workers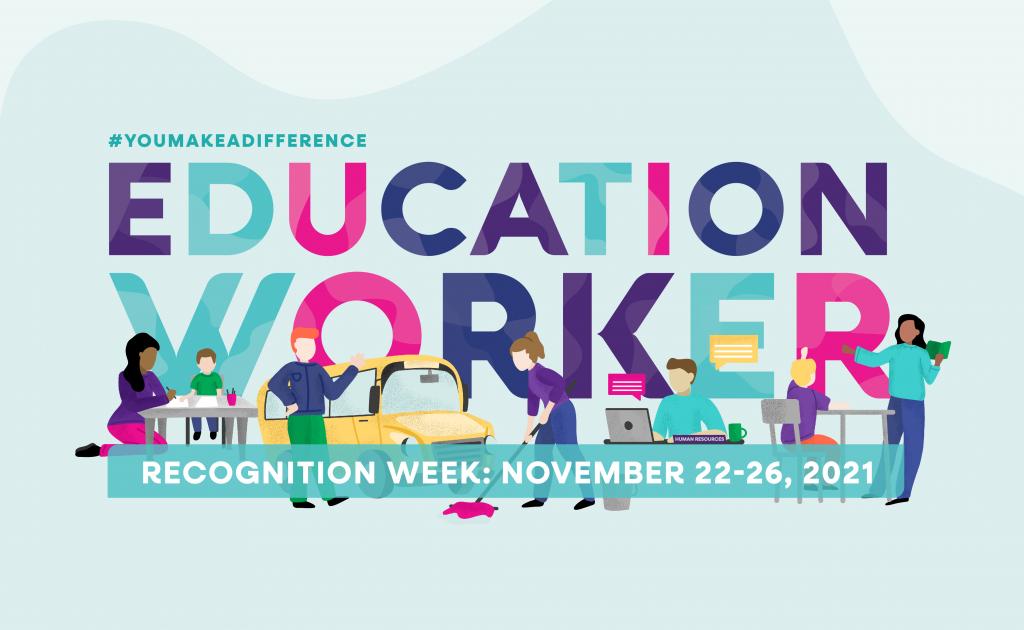 We can all agree that the last few school years have been tough for education workers. With needing to pivot at a moment's notice due to school closures (and re-openings), navigating school communities through a global pandemic, all while keeping up with regular work duties, education workers have truly gone above and beyond. 
So, we want to let you know that your resilience and perseverance haven't gone unnoticed or unappreciated. It's in this spirit of recognition that we want to rally a community of support and let you know how much we, as Albertans, appreciate all that you do. That's why we're organizing Education Workers Recognition Week, just for you! 
During the week of November 22 to 26, we'll be sharing messages and stories of thanks and appreciation for Alberta's public education workers on our social channels—that's anyone working to support our public, separate or Francophone school divisions—and we've invited many of our stakeholders and partners to join us. Be sure to stop by our Twitter or Facebook page to see how #YouMakeADifference and how much we all truly care. We'll also be posting some messages on a campaign page on our website. 
If you have a message of your own that you'd like to share, we would love to see it! Simply share on social media anytime from November 22 to 26, using the hashtag #YouMakeADifference, and if you feel comfortable doing so, tag us. If you aren't on social but would still like to participate, please send your message to TogetherInWellness@asebp.ca and we will share it on your behalf. 
If you would like to help spread the word about this important social event, please feel free to share this information sheet.