Scheduling Calls with ASEBP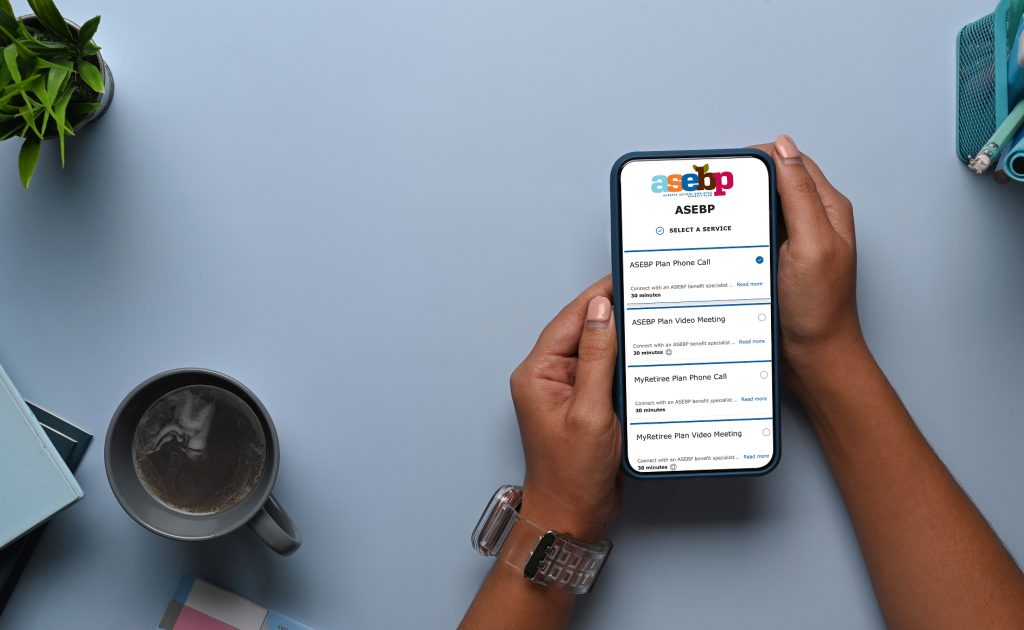 Back in May, we released the ability to schedule video meetings and phone calls with ASEBP benefit specialists for only MyRetiree Plan-related questions. However, we're happy to announce we've now expanded this offering to all covered members for general benefit-related questions!
As of today, both video meetings and phone calls can be booked via our Microsoft Bookings link for a 30-minute duration in between 9:15 a.m. and 3 p.m., Monday to Friday.
The goal with the online booking system is to address the gap in face-to-face interactions resulting from office closures during the COVID-19 pandemic. Furthermore, the increased flexibility of enabling you—our covered members—to schedule your questions at a date and time that works best for you will enhance the high level of customer service ASEBP is known for.
While the ability to schedule a video meeting or phone call with a benefit specialist has been expanded to all covered members, please note that:
you can still connect with us through our current communication channels (e.g. calling the benefits line, emailing, etc.)—this new medium simply gives you another option
questions regarding Extended Disability Benefits (EDB) cannot be scheduled yet and as such, they should continue to be addressed via our previous communications channels