Support During Wildfire Evacuations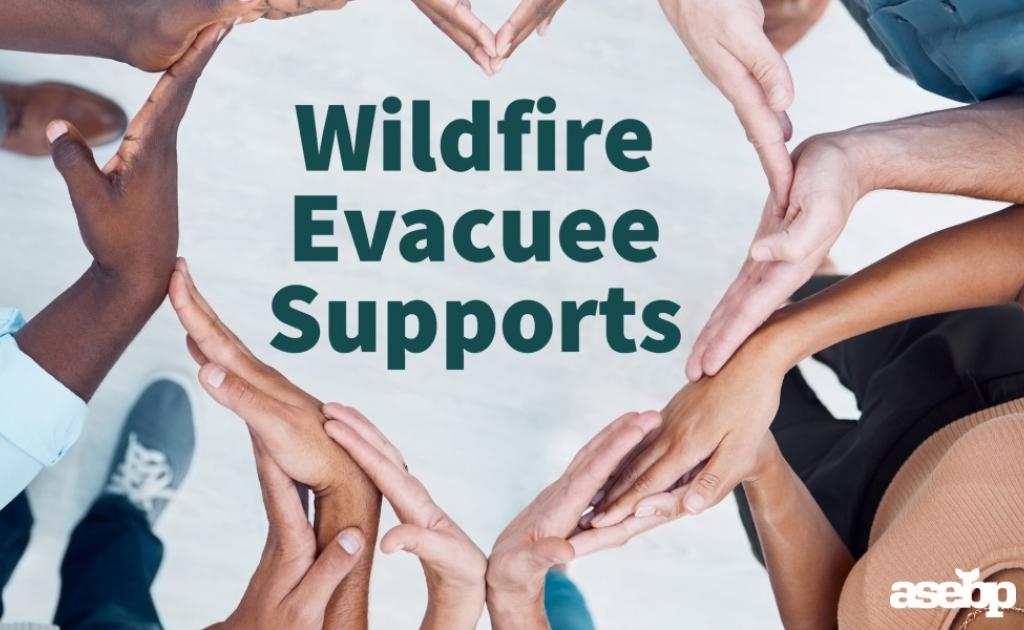 As evacuation orders continue across the province due to wildfires, we want you to know that ASEBP is here to support you.
If you have questions about your benefits, please send us an email (benefits@asebp.ca), give us a call (1-877-431-4786), or use our online booking tool to schedule a video meeting or a call back.
Evacuations and even potential ones can cause stress, fear, anxiety, and more; however, there are resources to support you and your loved ones during these times.
ASEBP Resources
If your employer offers ASEBP's Employee and Family Assistance Program (EFAP), Inkblot is available 24 hours a day. They can provide counselling support as well as connection to community resources. You can also visit our wellness website, It Takes a Village, to find information on other mental health supports provided by organizations like the Canadian Mental Health Association. 
Provincial Resources
Government of Alberta – Emergencies and Public Safety
alberta.ca/emergency – provides general information about the wildfires and for evacuees, financial and health resources, and more.
Call 310-4455 – available 24 hours a day, seven days a week. 
If you have been evacuated, this number provides important information about the wildfires and resources available to you.
Prescription medications for evacuated Albertans
Pharmacies across Alberta are ready to assist those who do not have their required medication(s) or enough of them due to evacuation. Please visit the nearest pharmacy and explain your situation. Pharmacists will assess your needs and consult with your regular pharmacist and/or health care provider, when possible, to confirm your prescription.
Want to Help?
The Canadian Red Cross is currently accepting monetary donations to assist with their relief efforts. Visit their website and direct your donation to "2023 Alberta Fires Appeal" to help.