Things to Know Before you go (to the 2019 Teachers' Conventions)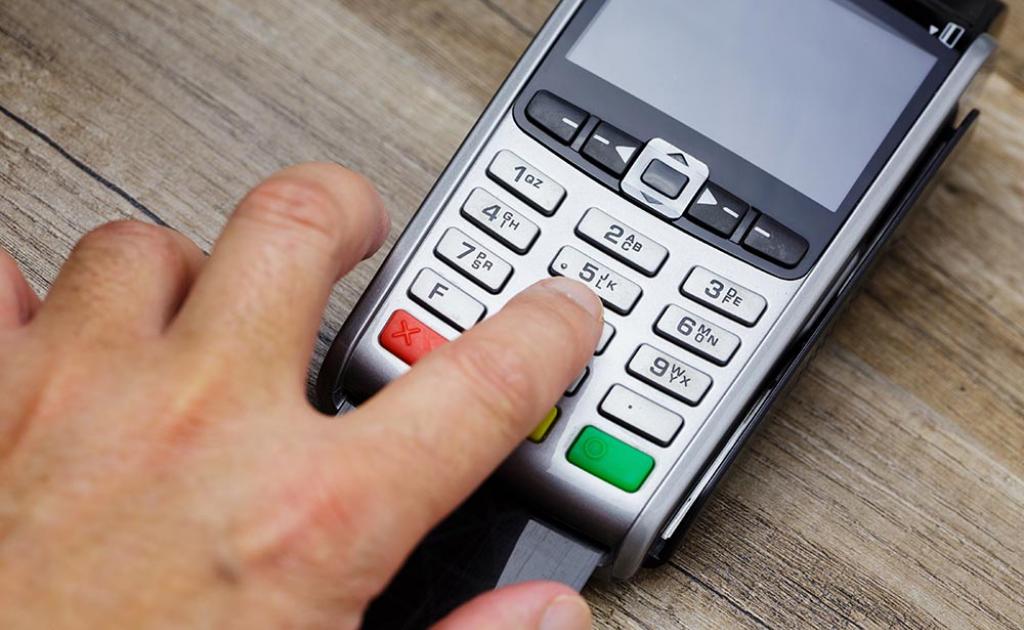 Teachers' conventions are a great way to connect with colleagues and take part in professional development opportunities. They're also a chance to check out some of the many vendors available, but before you do, we've got some important things to keep in mind:
Have questions about your Alberta School Employee Benefit Plan (ASEBP) benefits? Talk to us. Don't look to vendors or other organizations to find out if something is covered—come to us! If you're not sure what's covered by your benefits, our website is a great place to start. Don't forget to check your remaining benefit balances on My ASEBP as well—when you're on the go, you can access this information on the My ASEBP Mobile App. And, if you're feeling unsure, you can always connect with us.
Your benefits are for you and your dependants. Any products or services you claim must be used by the person they're claimed for—either you or your dependants. Submitting a claim for a product that's meant for a friend, family member or anyone other than the person whose name is on the claim is an abuse of ASEBP benefits. 
Be an informed consumer. Watch out for aggressive sales tactics meant to persuade you to buy products or services that aren't medically necessary—a good rule of thumb is to know what you need before you buy. When purchasing products that support your medical needs, shop around to ensure you're not paying more than you should be. For example, compression stockings at one vendor may be $100 a pair, while similar stockings might be $50 somewhere else. Doing a little research before purchasing will help you make the most of your coverage.  
Protect your ASEBP ID. Only share your ASEBP ID with your healthcare providers like pharmacists, dentists, etc. 
Report fraud and abuse of benefits. If you're ever suspicious of a claim or vendor or become aware of any abuse of benefits or unusual claims, please contact us through our confidential hotline at 1-844-827-TIPS (8477) or by email at tips@asebp.ca. 
 
While ASEBP has extensive measures in place to detect and prevent benefit abuse—it's a team effort!  These tips will help ensure you're getting the most from your ASEBP benefits while protecting yourself and the plan. If you have any questions about your benefits, we're here to help. And, of course, we'll be at the conventions this year as well, with information about health and wellness spending accounts, employee and workplace wellness, plus our ever-popular promotional items and more! Stop by and say "hi" at a convention near you:
Dates
Convention
Presentation(s)
Thursday, February 7 and
Friday, February 8
North Central Teachers' Convention
Edmonton

Continuing ASEBP Benefits into Retirement
Thursday, February 7
Le mieux-être en milieu scolaire, c'est l'affaire de tous!
Thursday, February 7
Creating and Sustaining a Positive Workplace Culture
Friday, February 8

Thursday, February 14 and
Friday, February 15
Calgary City Teachers' Convention
Calgary

Creating and Sustaining a Positive Workplace Culture
Thursday, February 14

Northeast Teachers' Convention
Edmonton

Creating and Sustaining a Positive Workplace Culture
Thursday, February 14
Continuing ASEBP Benefits into Retirement
Friday, February 15

Thursday, February 21 and
Friday, February 22
Palliser District Teachers' Convention
Calgary

Le mieux-être en milieu scolaire, c'est l'affaire de tous!
Thursday, February 21
Continuing ASEBP Benefits into Retirement
Friday, February 22
Creating and Sustaining a Positive Workplace Culture
Friday, February 22

Southeastern Teachers' Convention
Medicine Hat

Continuing ASEBP Benefits into Retirement
Thursday, February 21

South Western Alberta Teachers' Convention
Lethbridge

Continuing ASEBP Benefits into Retirement
Thursday, February 21

Thursday, February 28 and
Friday, March 1
Greater Edmonton Teachers' Convention
Edmonton

Continuing ASEBP Benefits into Retirement
Thursday, February 28
Wellness for You: From the Staffroom to the Classroom
Thursday, February 28

Thursday, March 7 and
Friday, March 8
Central East Alberta Teachers' Convention
Edmonton

Creating and Sustaining a Positive Workplace Culture
Thursday, March 7

Mighty Peace Teachers' Convention
Grande Prairie
 

Continuing ASEBP Benefits into Retirement
Thursday, March 7

Thursday, March 14 and
Friday, March 15
Central Alberta Teachers' Convention
Red Deer
 

Creating and Sustaining a Positive Workplace Culture
Friday, March 15