Two Big Bikes Are Better Than One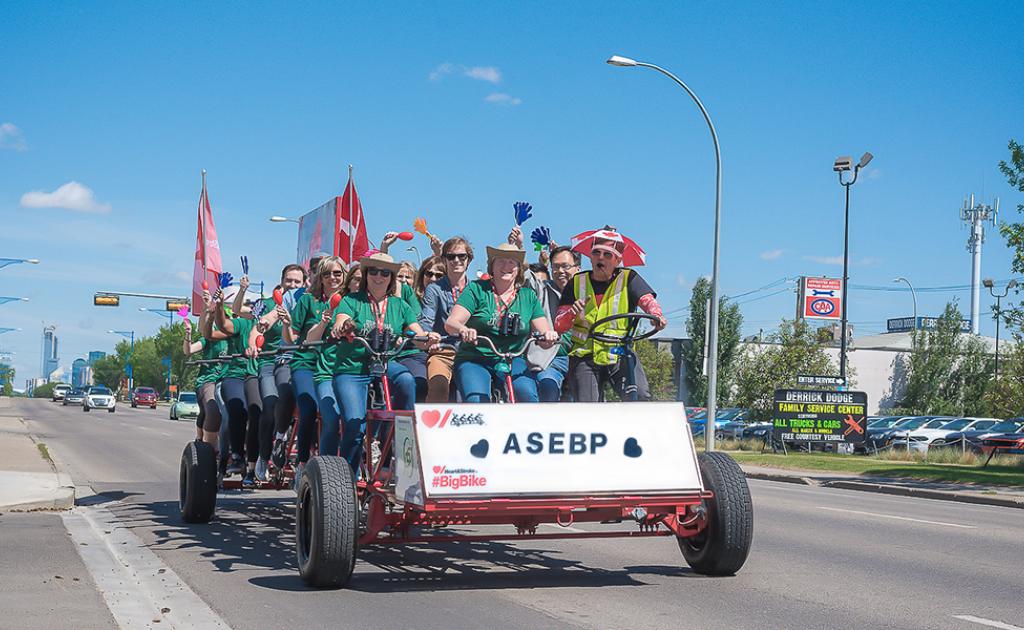 We always look forward to the Corporate Challenge Big Bike event, but this year's edition on June 14 was—and we mean this literally—twice as much fun. How so, you ask? Well, the Big Bike event deserves big dreams, and with it being AESBP's 50th anniversary, we figured there'd be no better way to celebrate than with a team of at least 50 riders—meaning two big bikes! 
With 54 riders in total, we divided and conquered, sending two different Big Bike groups, one after the other, on a two-kilometre circuit near our Edmonton office. 
We don't have to tell you how much fun we had, but we're going to anyways: way two much! Decked out in matching gear, our riders really got in the spirit, and even won some encouraging honks from passers-by as they pedalled their hearts out.
And best of all, while the final (whopping) tally is yet to be determined, all proceeds from the ride will go towards the Heart and Stroke Foundation and their continued support of critical research in hospitals and universities across Canada.
A huge thank you goes out to all of the co-workers, friends and family who made this event such a huge success—we're already looking forward to next year!