Welcoming Winter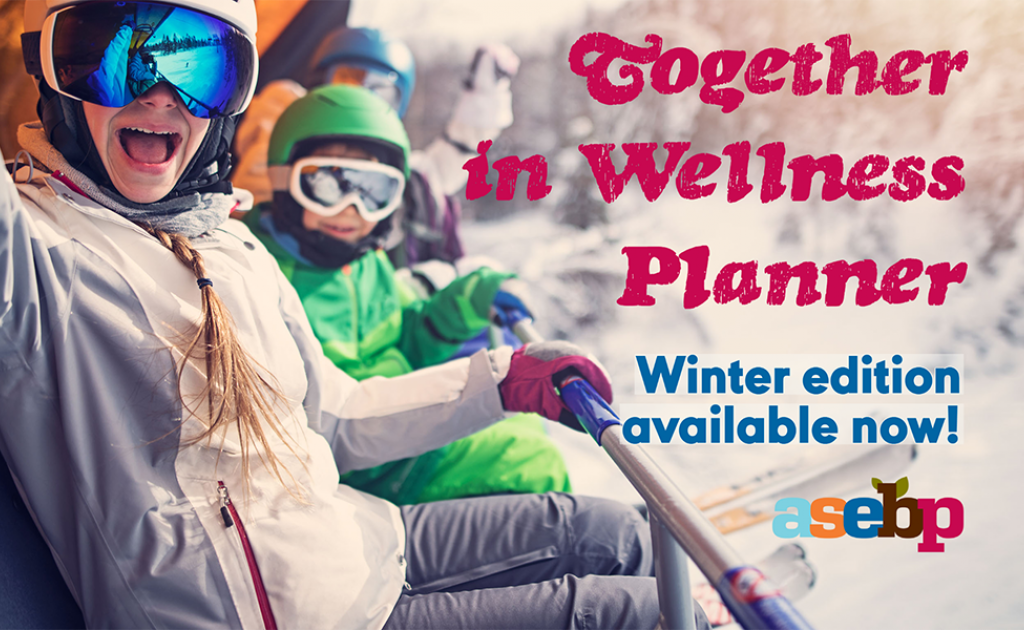 The latest issue of our Together in Wellness Planner, available in English and French, has arrived to help you welcome the first day of winter! In this edition, you'll find tips and inspiration for strengthening your emotional intelligence, building communities of practice, and exercising mindfulness in your daily interactions with others. 

To help boost your resilience and personal well-being, the Planner includes three new wellness activities, as well as companion guides for leaders and wellness champions to foster workplace wellness in their school communities. Log into your My ASEBP account or the mobile app and click Resources to download your free copy. 

As we're almost halfway through the school year, we want to know: is our new Planner meeting your expectations? Please take this short survey and let us know what we're doing well, what we can improve, and if there's anything else you'd like to see included in the new online format. The survey will close on January 31, 2022.