Wellness Champion Spotlight: Glenda G.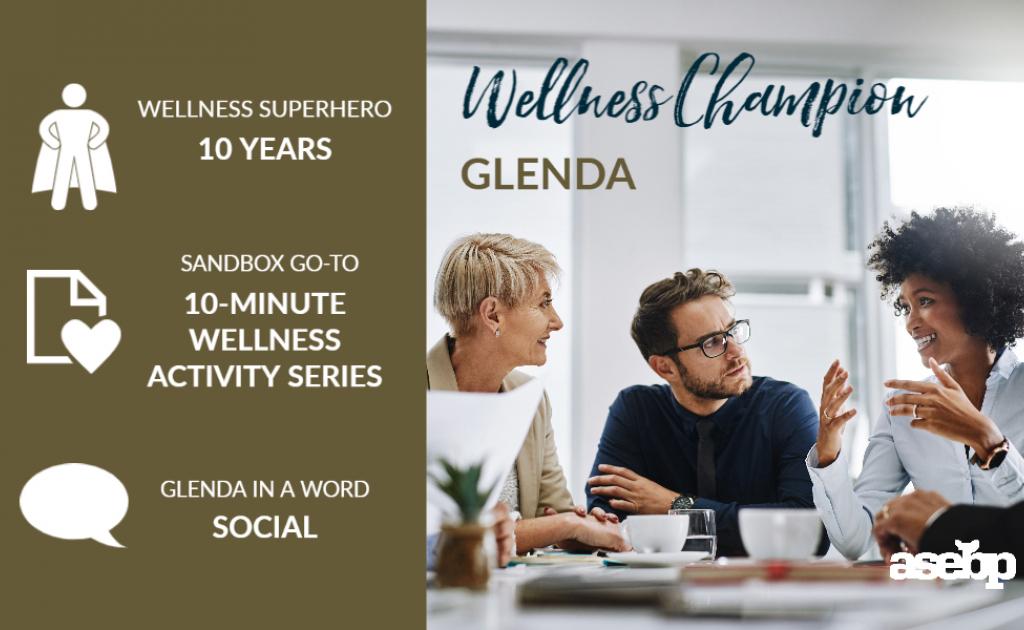 ASEBP has provided so many great resources to promote workplace wellness in my school division!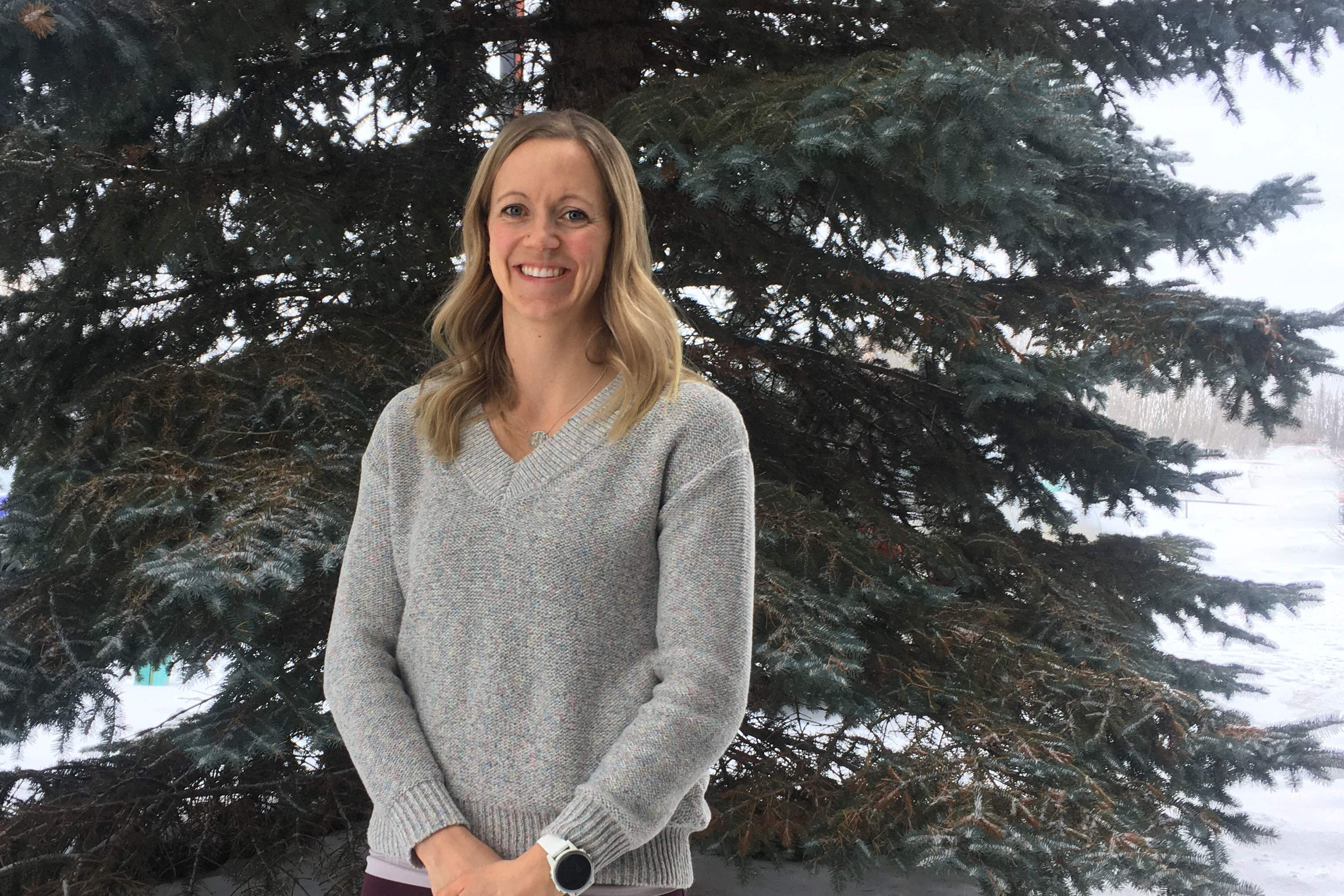 What's your job title and where do you work? I'm a Wellness Consultant for Aspen View Public School Division (AVPSD).
How long have you been interested in or championed workplace wellness? I've been interested in wellness through my roles as a physical education teacher and fitness instructor over the past 10 years; however, I've been proud to make my passion for wellness my primary role for the past three years.
Describe the Alberta School Employee Benefit Plan (ASEBP) in a word or two: Supportive, valuable
What's your favourite resource on The Sandbox? I love the 10-Minute Wellness Activity Series! They're my go-to for wellness champion and school staff meetings.
Describe yourself in a word or two: Social, goal-oriented
What do you like to do outside of work? I love being active, especially with people! My favourite activities—running, playing sports, attending fitness classes, skiing, biking, kayaking, hiking—are all made better when I have good company along. I love being outside with my two kids and seeing the world through their eyes, as well as training for and competing in running events and obstacle course races.
What does a typical day look like for you?
One of the best parts of my job is that there's no "typical day". Being in a rural school division, I spend some time on the road getting out to share my passion with our schools, in addition to spending time at our division office where I plan challenges and events, create materials and make connections to support comprehensive school health, division-wide.  
I support my wellness champions in each school as they build healthy school environments, offer professional development for teachers to help them prioritize their wellness and instruct physical literacy activities for students. I also create monthly wellness update posters for our division (using the Wellness Poster Series as a starting point), apply for grants that promote our health and wellness initiatives and even teach free staff fitness classes after school.
How has ASEBP supported your wellness work?
ASEBP has provided so many great resources to promote workplace wellness in my school division! My workplace wellness liaison has been helpful in providing me with updated information, and I was thankful to have him attend one of our division wellness champion meetings to contribute some great ideas for staff wellness.
What do you enjoy most about collaborating with ASEBP? 
I enjoy having access to the wonderful resources that ASEBP has created. I also really enjoy the connection I've made with my workplace wellness liaison, as I trust I can reach out to him for advice or support for my staff whenever I need it.
Have you had an experience with ASEBP or The Sandbox that really stands out in your memory?
I've had the pleasure of attending a number of sessions over the past couple years at Shaping the Future Conferences, which opened my eyes to the plethora of information and supports available from ASEBP. I excitedly share with my colleagues all that ASEBP has to offer!
What has been your most successful or memorable wellness activity?
My favourite wellness activity to date is a six-hour spin-a-thon that I hosted as a fundraiser for the Alberta division of the Canadian Mental Health Association (CMHA). Over 75 people took part—over half being staff of students of AVPSD—and the energy was so incredible! It was wonderful to see school staff spending time together on a Saturday. Not only did people improve their physical wellness by participating, but there was so much positive social interaction and conversation taking place.
Choosing the CMHA as an association to fundraise for opened up doors to have valuable conversations around mental health and provide people with information to better access support and resources. Although this was the inaugural event, there's already a lot of hype around next year's event and the excitement of more of our staff to take part.
How would you describe the wellness "vibe" at your workplace?
I truly believe the "vibe" in our school division is improving all the time. Our schools have recognized the importance of imbedding wellness within all parts of the school community. Setting wellness as a priority in each school has been so valuable in improving the morale amongst our staff.