Wellness Champion Spotlight: Sarah S.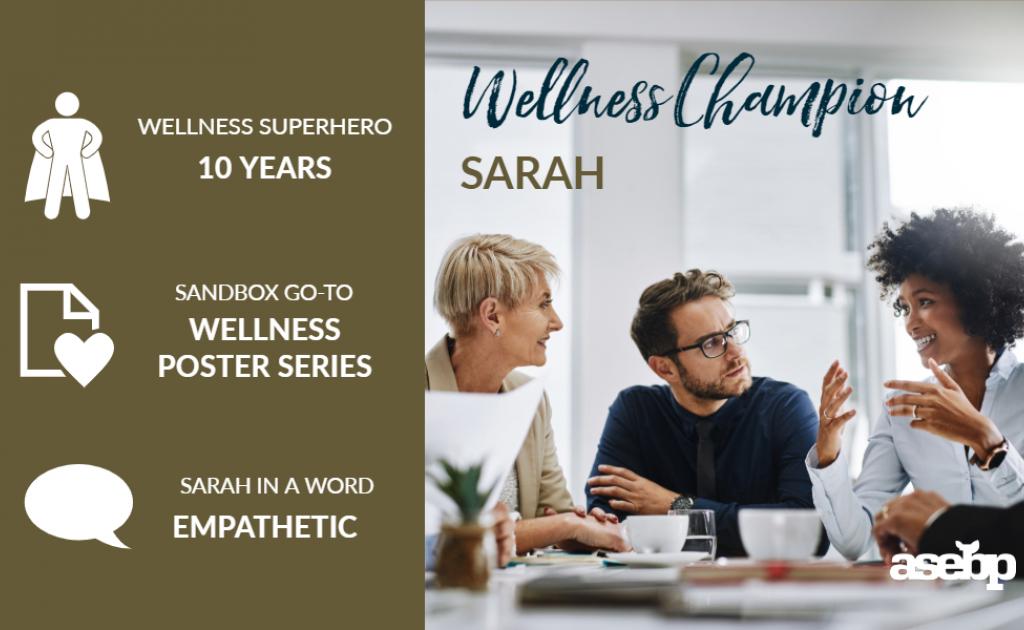 Working together as a team has proved to be successful in wellness promotion and assisting employees in returning to work.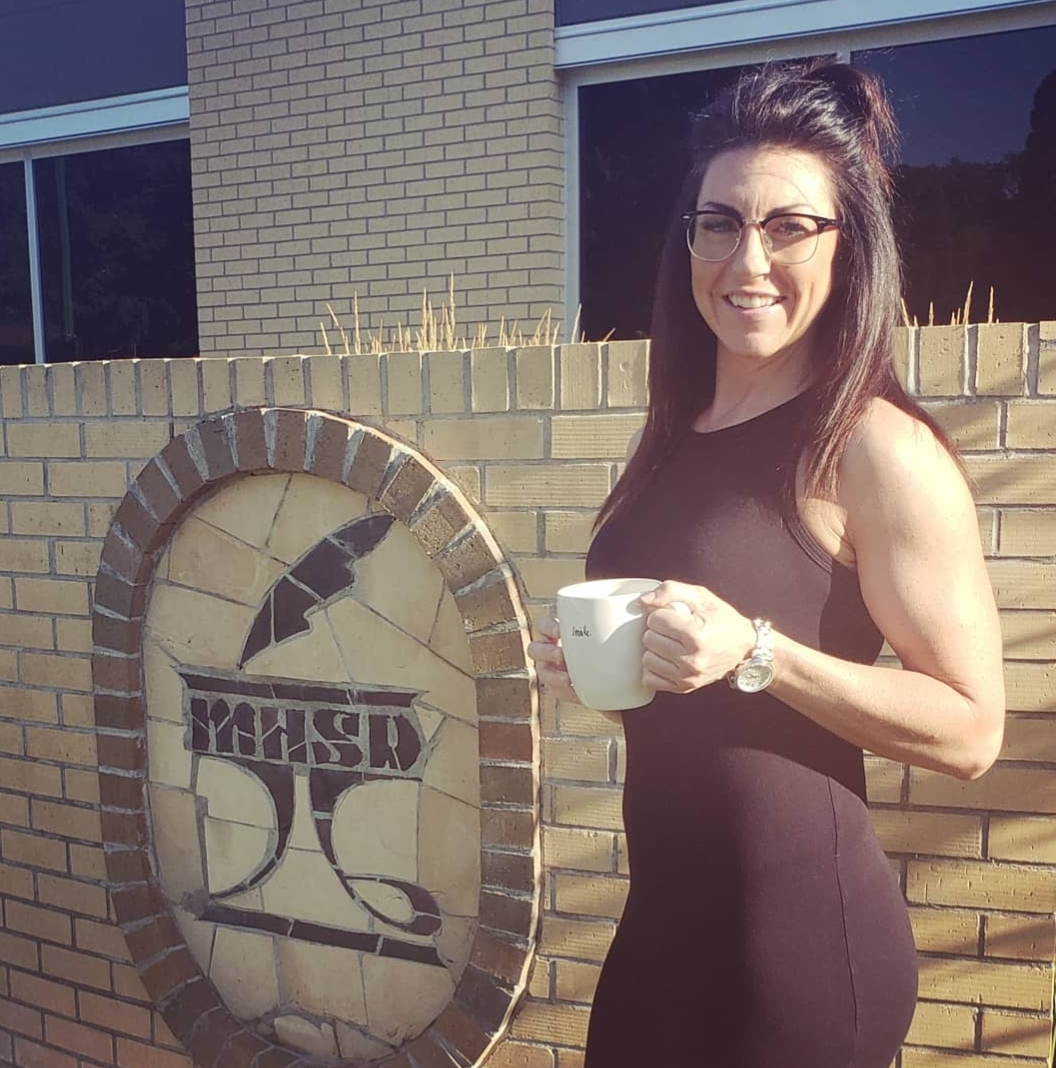 What's your job title and where do you work? I'm a Health, Wellness and Attendance Advisor for Medicine Hat Public School Division (MHPSD)
How long have you been interested in or championed workplace wellness? I started with MHPSD in October 2018 but have had a personal interest in wellness for many years (I entered the nursing profession 10 years ago because of this!). Throughout my career, I realized my passion was in health promotion and illness/injury prevention. My philosophy is to promote and prevent rather than react and treat. I strive to help others by providing tools, resources and education to assist them in achieving and maintaining their personal health and wellness goals and preventing or minimizing the impacts of illness or injury. 
Describe the Alberta School Employee Benefit Plan (ASEBP) in a word or two: Dynamic, progressive
What's your favourite resource on The Sandbox? The Wellness Poster Series and 10-Minute Wellness Activity Series
Describe yourself in a word or two: Empathetic, determined
What do you like to do outside of work? Travel, discover and grow. I love to challenge myself both physically and mentally. A perfect day would be spent with family hiking and exploring through the mountains or relaxing on a beach practicing mindfulness. My most recent accomplishments include obtaining my Bachelor of Nursing, completing a half marathon in Dublin, Ireland and becoming a nationally-qualified, natural bodybuilder. In the near future, I plan to continue my education and obtain a Master of Health Studies, with a focus on leadership.
What does a typical day look like for you?
My position combines health and wellness promotion with an internal disability management program. My day includes communicating with various stakeholders to support those who require a medical leave of absence or workplace accommodation and gathering information to create and implement a safe and sustainable return-to-work plan or workplace accommodation to support the needs of both the employee and the division. I also chair our Employee Wellness Program and lead wellness initiatives within the division. I'm available to all employees and administrators/supervisors for questions or concerns relating to employee health and wellness, sick/medical leaves and workplace supports.
How has ASEBP supported your wellness work?
Our workplace wellness liaison has been an incredible support in enhancing our Employee Wellness Program. We've collaborated to arrange education sessions and resources for employees on a variety of health and wellness topics. Additionally, our claims facilitator has been a vital resource to assist in creating successful return-to-work plans and accommodations for employees.
What do you enjoy most about collaborating with ASEBP?
Teamwork. Working together as a team has proved to be successful in wellness promotion and assisting employees in returning to work. Everyone is working towards a common goal—supporting each individual's needs and helping them reach their maximum potential.
Have you had an experience with ASEBP or The Sandbox that really stands out in your memory?
Our workplace wellness liaison came down to do a presentation on the Employee and Family Assistance Program, including the Key Person Advice Line (KPAL) offered for leaders. Most leaders were unaware that this resource existed. That same week, an administrative team was faced with a complex situation outside of working hours, which led to them calling the KPAL for assistance. The coaching and information they received proved to be invaluable and assisted them to manage a difficult situation in a timely manner.
What has been your most successful or memorable wellness activity?
During the 2018-19 school year, our division completed multiple wellness initiatives and activities. We hosted a division-wide 10-pin bowling tournament, which engaged over 100 staff members to come together for a night of fun, camaraderie and friendly competition. The positive "buzz" was felt for weeks, and this is now planned to be an annual event with anticipation that it'll double in size this year. Another highly successful initiative was division-sponsored fitness classes. We partnered with local businesses for a two-month period so that MHPSD staff could attend a variety of fitness classes, free of charge. Additionally, we certified all of our executive leadership, administrators/supervisors and wellness champions in Mental Health First Aid. These are just a few of the highlights from last year—we're very excited to see what we can achieve in 2019–20.
How would you describe the wellness "vibe" at your workplace?
Thriving! One of our universal goals as a division is to "foster a culture of wellness." While there's undoubtedly continuous work to do in achieving this goal, the overall vibe continues to make positive strides. When asked about the culture of wellness in our division since implementing our Employee Wellness Program, recent survey data showed over 87 per cent of respondents felt employee wellness is valued within MHPSD.