We're Coming to a Teachers' Convention Near You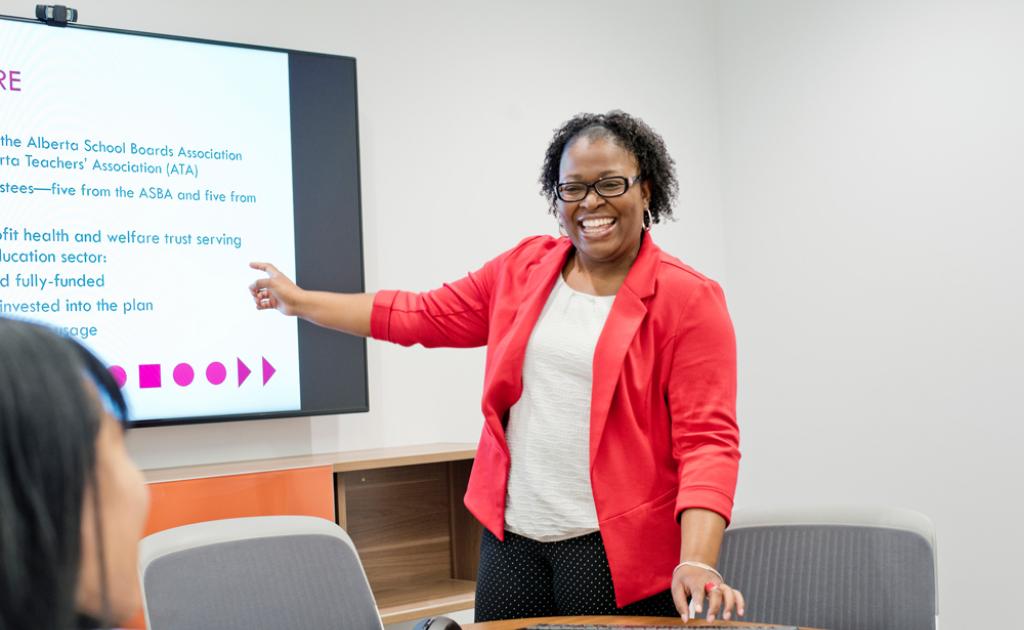 The Alberta School Employee Benefit Plan (ASEBP) is back on the Teachers' Convention circuit this season and we're excited to meet with you—our covered members—in person! To make the most of your experience, here are some important things you should know before you go:
We have the answers to your questions. Whatever it is, we're excited to chat about anything and everything that can create a seamless benefits experience for you! Much like our website, the ASEBP booth at the conventions is the source of truth for anything to do with your benefits.
We have new features at our booth. In addition to helpful resources and exciting promotional items, this year's booths will feature an engagement board. We're always looking for new (and fun) ways to learn from our members so make sure you pop by to weigh in on some of our questions! And while you're there, take a minute to learn more about how you can win a Google Nest by simply liking us on Facebook.
We have learning opportunities available. We'll be hosting several "Continuing ASEBP Benefits into Retirement" presentation sessions so you can extend your benefits into your retirement. Check out the list below to find one nearest you!
| Date | Convention | City |
| --- | --- | --- |
| Thursday, February 6 | North Central Teachers' Convention | Edmonton |
| Thursday, February 13 | Endless Skies Teachers' Convention | Edmonton |
| Thursday, February 20 | Palliser District Teachers' Convention | Calgary |
| Thursday, February 20 | Southeastern Teachers' Convention | Medicine Hat |
| Thursday, February 20 | Central Alberta Teachers' Convention | Red Deer |
| Friday, February 21 | South Western Alberta Teachers' Convention | Lethbridge |
| Thursday, February 27 | Greater Edmonton Teachers' Convention | Edmonton |
| Thursday, March 5 | Mighty Peace Teachers' Convention | Grande Prairie |