We're Going Digital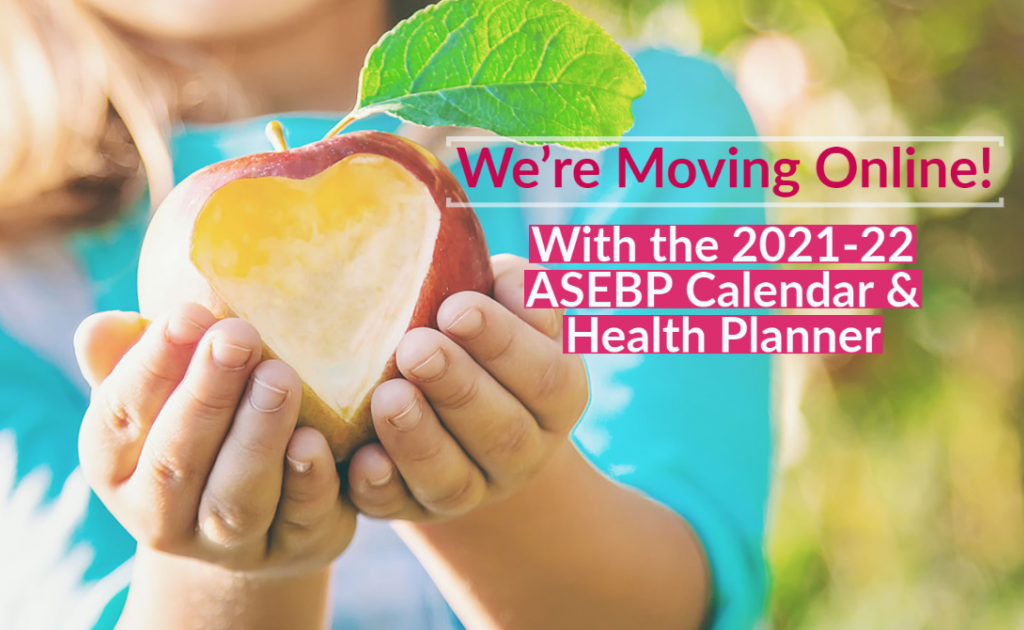 Updated October 4, 2021: download your free ASEBP Together in Wellness Planner in English or French!
As you settle into September and the back-to-school routine, why not put your health and well-being at the top of your to-do list? If it's introducing small changes or working toward a big(ger) personal goal, ASEBP has practical wellness tips and inspiration to help you get started.  
This year, we're switching things up and moving our ASEBP Calendar & Health Planner to an online format so there's no need to seek out a hard copy when you're back at school. We're also giving it a new name: the ASEBP Together in Wellness Planner! If you're familiar with our yearly Planner, don't worry, you'll still find a range of wellness topics, activities, benefit tips and other information but in an improved, interactive format that you can bookmark on your computer or mobile device.  
Our Planner is specifically tailored to educational workers with ASEBP benefits, and wellness topics for this fall edition include finding your strengths, training your inner voice and how to get more (and better) sleep. 
If the last 18-months have taught us anything, it's that our focus and priorities can change quickly. That's why we've decided to share a winter and spring edition of the Planner later this school year, to ensure that we're providing you with the most relevant topics and information to help you improve or maintain your physical, mental and emotional well-being. Stay tuned for details!
For your free online planner, log in to My ASEBP, and remember to follow us on Facebook and Twitter to get notified when the Planner is available to download!