Education Worker Recognition Week 2023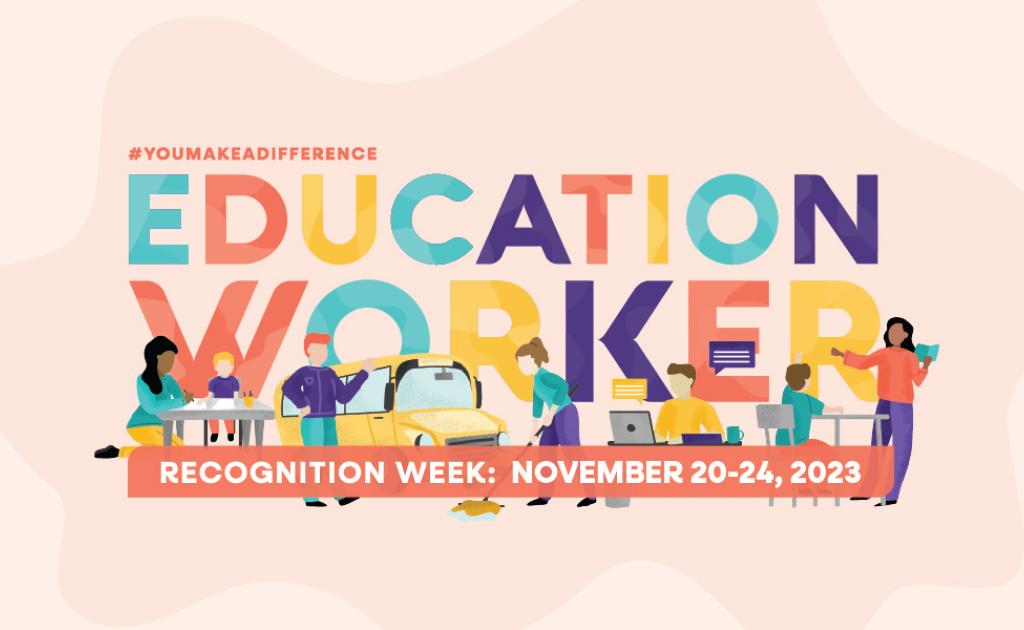 For the third consecutive year, we are thrilled to announce the Education Worker Recognition Week. Our goal remains unchanged - to ensure that every education worker, regardless of their role, feels the warmth of appreciation and unwavering support. 
From November 20 to 24, we will be filling our social media channels with messages of gratitude and admiration for the dedicated education workers in Alberta's public education system. We have also extended invitations to a multitude of stakeholders and partners to join us in this heartfelt celebration. Be sure to visit our Instagram, X, or Facebook page to read the many #YouMakeADifference posts and to see our collective gratitude. 
If you have a message of your own to share, we eagerly await your participation! Simply post on social media anytime from November 20 to 24, using the hashtag #YouMakeADifference, and remember to tag ASEBP - you might just win a special prize! 
For those looking to spread the joy during the event, don't forget to explore the "It Takes a Village" wellness hub, where you can access a campaign one-pager (complete with prize details!) and graphics designed to help you share some cheer. 
We're eagerly counting down the days to express our heartfelt gratitude to all education workers - because, without a doubt, #YouMakeADifference!