Your New EFAP Has Arrived
ASEBP News

Using Your Benefits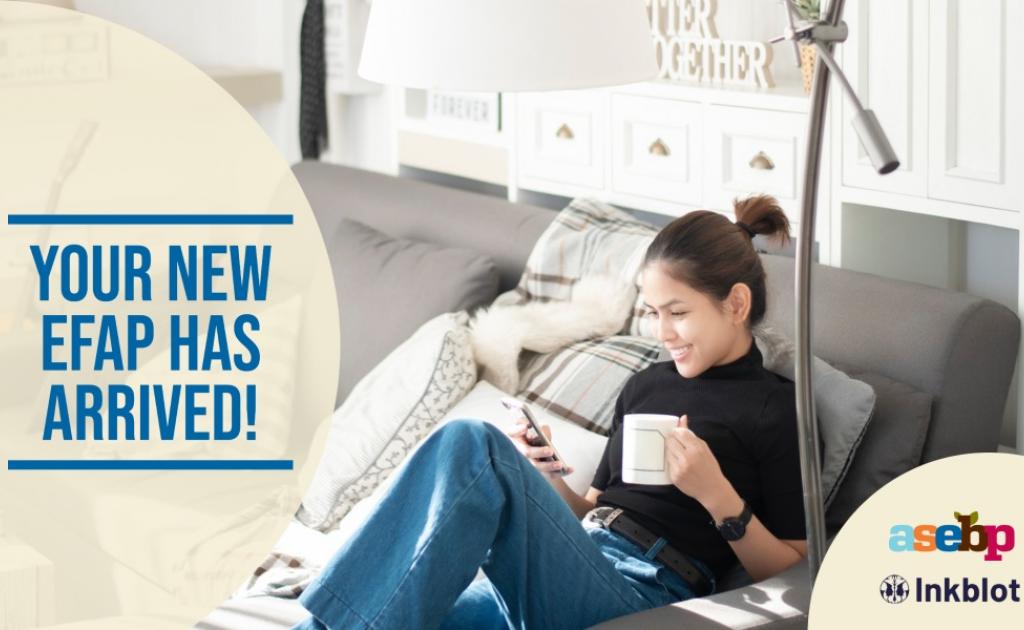 December is here, and that means so is your new Employee and Family Assistance Program (EFAP)! Through our partnership with Inkblot, we are pleased to offer you this new program, which better aligns with and complements our other benefit offerings, like psychology services. 
How to Access the EFAP 
As a digital-first organization, Inkblot offers the majority of their services virtually, but phone and in-person services are available, too. 
To access services at any time, from anywhere, register for an account on Inkblot's web-based platform. To register, you will need to enter your employer on the registration screen, and then provide your ASEBP ID. Remember, if ASEBP has your email address on file, you will be receiving a welcome email from Inkblot inviting you to register for this platform. If we don't have your email, then you should have received a letter from us in the mail this past week. 
The Inkblot platform allows you to book appointments (virtual, in-person, or over the phone), reach out to your provider between sessions via a secure chat feature, access WorkLife Advisory Services, and read up on the latest wellness news via the Inkblot Wellness Hub. 
If you prefer to speak with someone over the phone to access your EFAP services, you can call  
1-855-933-0103. Just like the Inkblot platform, this number is accessible 24/7/365. 
EFAP Services Overview 
Need a refresher on what your new EFAP has to offer? Here's a quick overview but be sure to check out our new EFAP page on the It Takes a Village wellness hub for all the details. 
The Inkblot EFAP offers quick and easy access to mental health supports, with appointments available within 24 to 72 hours from when you first reach out. Additionally, it also offers trauma and crisis support services, as well as: 
Health consultations: receive advice from a registered nurse or dietitian for things like nutrition support, smoking cessation, etc. 
Legal advice: seek advice for things like real estate law, family law, and more. 
Financial advice: guidance on managing debt, saving for the future, etc. 
Career coaching: get support with making a career change or having difficult discussions with colleagues. 
Life transitions: from becoming a new parent to planning for retirement, your EFAP can help with it all. 
Register for the Inkblot platform today as it offers convenient access to all EFAP services at any time, from anywhere.